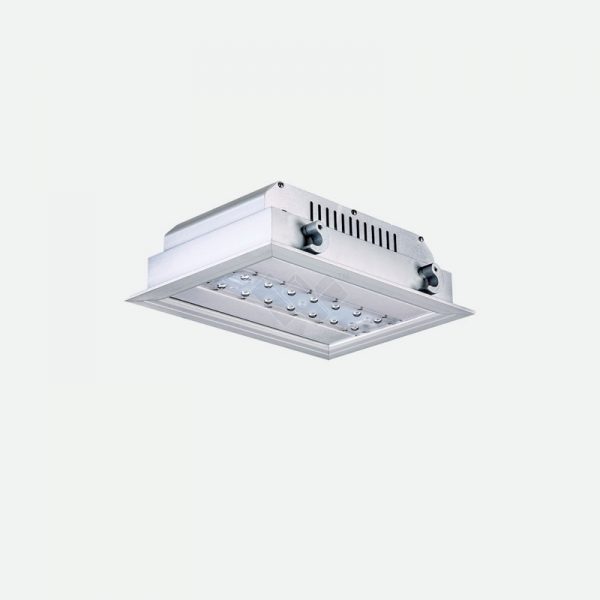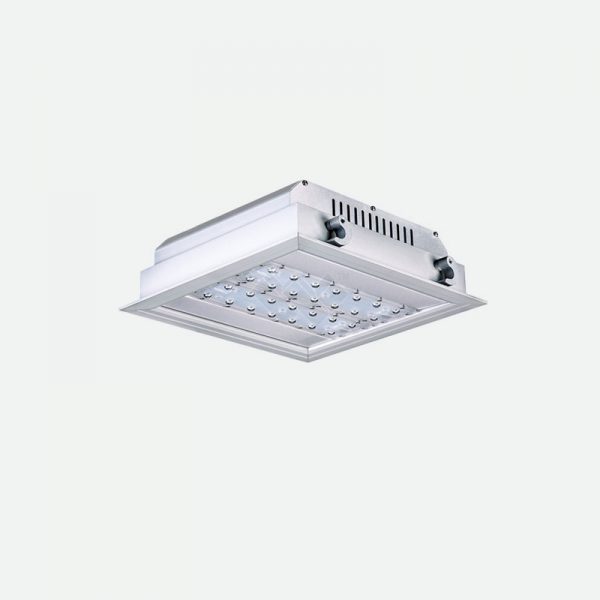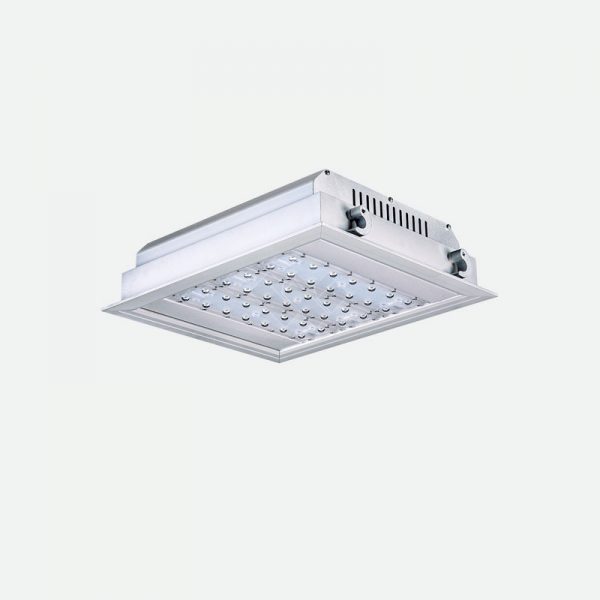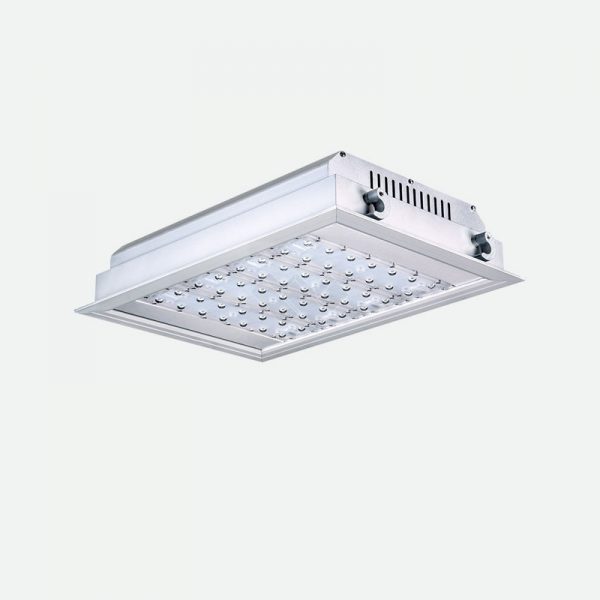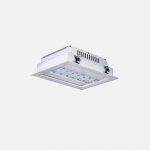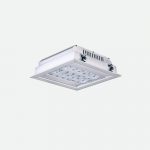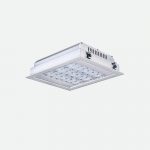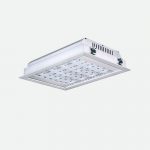 SKYLIGHT
SKYLIGHT series canopy light adopt with Philips 3030 2D lumiled as light source with high efficiency up to 125-130lm/w
Body made with stretched aluminum and PC lens as cover.
Special surface treatment adopts with a non-corrosive material for exquisite appearance and corrosion resistance.
Variety of options of working voltage is available to fulfill the requirements all over the world.
Reasonable heat sink design with ventilation to avoid laceration.
Gaps between each modules are increased heat dissipation speed and solved the problem of set deposition.
Designs to last at least 100,000 hours @L70
Description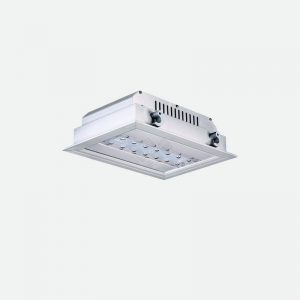 WL441020 50W 231x316
| Product Code | LED | Power | Lumen | Input | CRI | Finish | Beam_Angle | CCT | IP_Rating | IK_Rating | PF | Dimension |
| --- | --- | --- | --- | --- | --- | --- | --- | --- | --- | --- | --- | --- |
| WL441020.08.60.30 | SMD | 50W | 6500lm | 100~277VAC | ≥80 | SL | 60° | 3000K | IP66 | IK10 | >0.95 | 231x316x120mm |
| WL441020.08.90.30 | SMD | 50W | 6500lm | 100~277VAC | ≥80 | SL | 90° | 3000K | IP66 | IK10 | >0.95 | 231x316x120mm |
| WL441020.08.110.30 | SMD | 50W | 6500lm | 100~277VAC | ≥80 | SL | 110° | 3000K | IP66 | IK10 | >0.95 | 231x316x120mm |
| WL441020.08.60.40 | SMD | 50W | 6500lm | 100~277VAC | ≥80 | SL | 60° | 4000K | IP66 | IK10 | >0.95 | 231x316x120mm |
| WL441020.08.90.40 | SMD | 50W | 6500lm | 100~277VAC | ≥80 | SL | 90° | 4000K | IP66 | IK10 | >0.95 | 231x316x120mm |
| WL441020.08.110.40 | SMD | 50W | 6500lm | 100~277VAC | ≥80 | SL | 110° | 4000K | IP66 | IK10 | >0.95 | 231x316x120mm |
| WL441020.08.60.60 | SMD | 50W | 6500lm | 100~277VAC | ≥80 | SL | 60° | 6000K | IP66 | IK10 | >0.95 | 231x316x120mm |
| WL441020.08.90.60 | SMD | 50W | 6500lm | 100~277VAC | ≥80 | SL | 90° | 6000K | IP66 | IK10 | >0.95 | 231x316x120mm |
| WL441020.08.110.60 | SMD | 50W | 6500lm | 100~277VAC | ≥80 | SL | 110° | 6000K | IP66 | IK10 | >0.95 | 231x316x120mm |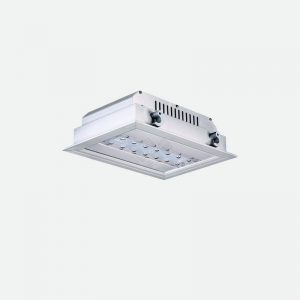 WL441021 60W 231x316
| Product Code | LED | Power | Lumen | Input | CRI | Finish | Beam_Angle | CCT | IP_Rating | IK_Rating | PF | Dimension |
| --- | --- | --- | --- | --- | --- | --- | --- | --- | --- | --- | --- | --- |
| WL441021.08.60.30 | SMD | 60W | 7500lm | 100~277VAC | ≥80 | SL | 60° | 3000K | IP66 | IK10 | >0.95 | 231x316x120mm |
| WL441021.08.90.30 | SMD | 60W | 7500lm | 100~277VAC | ≥80 | SL | 90° | 3000K | IP66 | IK10 | >0.95 | 231x316x120mm |
| WL441021.08.110.30 | SMD | 60W | 7500lm | 100~277VAC | ≥80 | SL | 110° | 3000K | IP66 | IK10 | >0.95 | 231x316x120mm |
| WL441021.08.60.40 | SMD | 60W | 7500lm | 100~277VAC | ≥80 | SL | 60° | 4000K | IP66 | IK10 | >0.95 | 231x316x120mm |
| WL441021.08.90.40 | SMD | 60W | 7500lm | 100~277VAC | ≥80 | SL | 90° | 4000K | IP66 | IK10 | >0.95 | 231x316x120mm |
| WL441021.08.110.40 | SMD | 60W | 7500lm | 100~277VAC | ≥80 | SL | 110° | 4000K | IP66 | IK10 | >0.95 | 231x316x120mm |
| WL441021.08.60.60 | SMD | 60W | 7500lm | 100~277VAC | ≥80 | SL | 60° | 6000K | IP66 | IK10 | >0.95 | 231x316x120mm |
| WL441021.08.90.60 | SMD | 60W | 7500lm | 100~277VAC | ≥80 | SL | 90° | 6000K | IP66 | IK10 | >0.95 | 231x316x120mm |
| WL441021.08.110.60 | SMD | 60W | 7500lm | 100~277VAC | ≥80 | SL | 110° | 6000K | IP66 | IK10 | >0.95 | 231x316x120mm |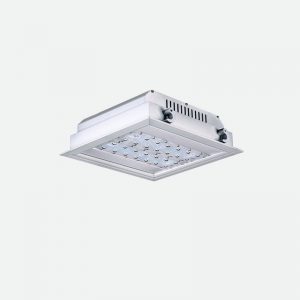 WL441022 80W 304x316
| Product Code | LED | Power | Lumen | Input | CRI | Finish | Beam_Angle | CCT | IP_Rating | IK_Rating | PF | Dimension |
| --- | --- | --- | --- | --- | --- | --- | --- | --- | --- | --- | --- | --- |
| WL441022.08.60.30 | SMD | 80W | 11200lm | 100~277VAC | ≥80 | SL | 60° | 3000K | IP66 | IK10 | >0.95 | 304x316x120mm |
| WL441022.08.90.30 | SMD | 80W | 11200lm | 100~277VAC | ≥80 | SL | 90° | 3000K | IP66 | IK10 | >0.95 | 304x316x120mm |
| WL441022.08.110.30 | SMD | 80W | 11200lm | 100~277VAC | ≥80 | SL | 110° | 3000K | IP66 | IK10 | >0.95 | 304x316x120mm |
| WL441022.08.60.40 | SMD | 80W | 11200lm | 100~277VAC | ≥80 | SL | 60° | 4000K | IP66 | IK10 | >0.95 | 304x316x120mm |
| WL441022.08.90.40 | SMD | 80W | 11200lm | 100~277VAC | ≥80 | SL | 90° | 4000K | IP66 | IK10 | >0.95 | 304x316x120mm |
| WL441022.08.110.40 | SMD | 80W | 11200lm | 100~277VAC | ≥80 | SL | 110° | 4000K | IP66 | IK10 | >0.95 | 304x316x120mm |
| WL441022.08.60.60 | SMD | 80W | 11200lm | 100~277VAC | ≥80 | SL | 60° | 6000K | IP66 | IK10 | >0.95 | 304x316x120mm |
| WL441022.08.90.60 | SMD | 80W | 11200lm | 100~277VAC | ≥80 | SL | 90° | 6000K | IP66 | IK10 | >0.95 | 304x316x120mm |
| WL441022.08.110.60 | SMD | 80W | 11200lm | 100~277VAC | ≥80 | SL | 110° | 6000K | IP66 | IK10 | >0.95 | 304x316x120mm |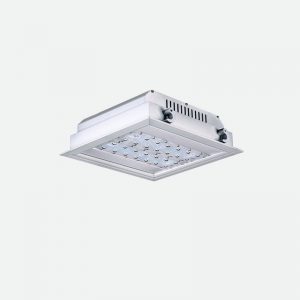 WL441023 100W 304x316
| Product Code | LED | Power | Lumen | Input | CRI | Finish | Beam_Angle | CCT | IP_Rating | IK_Rating | PF | Dimension |
| --- | --- | --- | --- | --- | --- | --- | --- | --- | --- | --- | --- | --- |
| WL441023.08.60.30 | SMD | 100W | 13000lm | 100~277VAC | ≥80 | SL | 60° | 3000K | IP66 | IK10 | >0.95 | 304x316x120mm |
| WL441023.08.90.30 | SMD | 100W | 13000lm | 100~277VAC | ≥80 | SL | 90° | 3000K | IP66 | IK10 | >0.95 | 304x316x120mm |
| WL441023.08.110.30 | SMD | 100W | 13000lm | 100~277VAC | ≥80 | SL | 110° | 3000K | IP66 | IK10 | >0.95 | 304x316x120mm |
| WL441023.08.60.40 | SMD | 100W | 13000lm | 100~277VAC | ≥80 | SL | 60° | 4000K | IP66 | IK10 | >0.95 | 304x316x120mm |
| WL441023.08.90.40 | SMD | 100W | 13000lm | 100~277VAC | ≥80 | SL | 90° | 4000K | IP66 | IK10 | >0.95 | 304x316x120mm |
| WL441023.08.110.40 | SMD | 100W | 13000lm | 100~277VAC | ≥80 | SL | 110° | 4000K | IP66 | IK10 | >0.95 | 304x316x120mm |
| WL441023.08.60.60 | SMD | 100W | 13000lm | 100~277VAC | ≥80 | SL | 60° | 6000K | IP66 | IK10 | >0.95 | 304x316x120mm |
| WL441023.08.90.60 | SMD | 100W | 13000lm | 100~277VAC | ≥80 | SL | 90° | 6000K | IP66 | IK10 | >0.95 | 304x316x120mm |
| WL441023.08.110.60 | SMD | 100W | 13000lm | 100~277VAC | ≥80 | SL | 110° | 6000K | IP66 | IK10 | >0.95 | 304x316x120mm |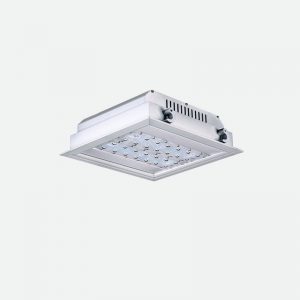 WL441024 120W 304x316
| Product Code | LED | Power | Lumen | Input | CRI | Finish | Beam_Angle | CCT | IP_Rating | IK_Rating | PF | Dimension |
| --- | --- | --- | --- | --- | --- | --- | --- | --- | --- | --- | --- | --- |
| WL441024.08.60.30 | SMD | 120W | 15000lm | 100~277VAC | ≥80 | SL | 60° | 3000K | IP66 | IK10 | >0.95 | 304x316x120mm |
| WL441024.08.90.30 | SMD | 120W | 15000lm | 100~277VAC | ≥80 | SL | 90° | 3000K | IP66 | IK10 | >0.95 | 304x316x120mm |
| WL441024.08.110.30 | SMD | 120W | 15000lm | 100~277VAC | ≥80 | SL | 110° | 3000K | IP66 | IK10 | >0.95 | 304x316x120mm |
| WL441024.08.60.40 | SMD | 120W | 15000lm | 100~277VAC | ≥80 | SL | 60° | 4000K | IP66 | IK10 | >0.95 | 304x316x120mm |
| WL441024.08.90.40 | SMD | 120W | 15000lm | 100~277VAC | ≥80 | SL | 90° | 4000K | IP66 | IK10 | >0.95 | 304x316x120mm |
| WL441024.08.110.40 | SMD | 120W | 15000lm | 100~277VAC | ≥80 | SL | 110° | 4000K | IP66 | IK10 | >0.95 | 304x316x120mm |
| WL441024.08.60.60 | SMD | 120W | 15000lm | 100~277VAC | ≥80 | SL | 60° | 6000K | IP66 | IK10 | >0.95 | 304x316x120mm |
| WL441024.08.90.60 | SMD | 120W | 15000lm | 100~277VAC | ≥80 | SL | 90° | 6000K | IP66 | IK10 | >0.95 | 304x316x120mm |
| WL441024.08.110.60 | SMD | 120W | 15000lm | 100~277VAC | ≥80 | SL | 110° | 6000K | IP66 | IK10 | >0.95 | 304x316x120mm |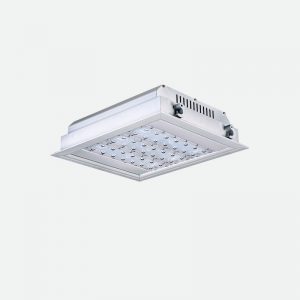 WL441025 150W 377x316
| Product Code | LED | Power | Lumen | Input | CRI | Finish | Beam_Angle | CCT | IP_Rating | IK_Rating | PF | Dimension |
| --- | --- | --- | --- | --- | --- | --- | --- | --- | --- | --- | --- | --- |
| WL441025.08.60.30 | SMD | 150W | 19500lm | 100~277VAC | ≥80 | SL | 60° | 3000K | IP66 | IK10 | >0.95 | 377x316x120 |
| WL441025.08.90.30 | SMD | 150W | 19500lm | 100~277VAC | ≥80 | SL | 90° | 3000K | IP66 | IK10 | >0.95 | 377x316x120 |
| WL441025.08.110.30 | SMD | 150W | 19500lm | 100~277VAC | ≥80 | SL | 110° | 3000K | IP66 | IK10 | >0.95 | 377x316x120 |
| WL441025.08.60.40 | SMD | 150W | 19500lm | 100~277VAC | ≥80 | SL | 60° | 4000K | IP66 | IK10 | >0.95 | 377x316x120 |
| WL441025.08.90.40 | SMD | 150W | 19500lm | 100~277VAC | ≥80 | SL | 90° | 4000K | IP66 | IK10 | >0.95 | 377x316x120 |
| WL441025.08.110.40 | SMD | 150W | 19500lm | 100~277VAC | ≥80 | SL | 110° | 4000K | IP66 | IK10 | >0.95 | 377x316x120 |
| WL441025.08.60.60 | SMD | 150W | 19500lm | 100~277VAC | ≥80 | SL | 60° | 6000K | IP66 | IK10 | >0.95 | 377x316x120 |
| WL441025.08.90.60 | SMD | 150W | 19500lm | 100~277VAC | ≥80 | SL | 90° | 6000K | IP66 | IK10 | >0.95 | 377x316x120 |
| WL441025.08.110.60 | SMD | 150W | 19500lm | 100~277VAC | ≥80 | SL | 110° | 6000K | IP66 | IK10 | >0.95 | 377x316x120 |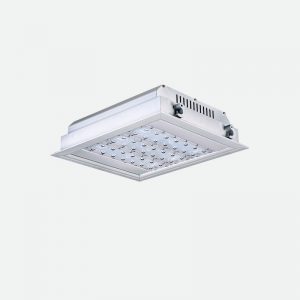 WL441026 180W 377x316
| Product Code | LED | Power | Lumen | Input | CRI | Finish | Beam_Angle | CCT | IP_Rating | IK_Rating | PF | Dimension |
| --- | --- | --- | --- | --- | --- | --- | --- | --- | --- | --- | --- | --- |
| WL441026.08.60.30 | SMD | 180W | 22500lm | 100~277VAC | ≥80 | SL | 60° | 3000K | IP66 | IK10 | >0.95 | 377x316x120 |
| WL441026.08.90.30 | SMD | 180W | 22500lm | 100~277VAC | ≥80 | SL | 90° | 3000K | IP66 | IK10 | >0.95 | 377x316x120 |
| WL441026.08.110.30 | SMD | 180W | 22500lm | 100~277VAC | ≥80 | SL | 110° | 3000K | IP66 | IK10 | >0.95 | 377x316x120 |
| WL441026.08.60.40 | SMD | 180W | 22500lm | 100~277VAC | ≥80 | SL | 60° | 4000K | IP66 | IK10 | >0.95 | 377x316x120 |
| WL441026.08.90.40 | SMD | 180W | 22500lm | 100~277VAC | ≥80 | SL | 90° | 4000K | IP66 | IK10 | >0.95 | 377x316x120 |
| WL441026.08.110.40 | SMD | 180W | 22500lm | 100~277VAC | ≥80 | SL | 110° | 4000K | IP66 | IK10 | >0.95 | 377x316x120 |
| WL441026.08.60.60 | SMD | 180W | 22500lm | 100~277VAC | ≥80 | SL | 60° | 6000K | IP66 | IK10 | >0.95 | 377x316x120 |
| WL441026.08.90.60 | SMD | 180W | 22500lm | 100~277VAC | ≥80 | SL | 90° | 6000K | IP66 | IK10 | >0.95 | 377x316x120 |
| WL441026.08.110.60 | SMD | 180W | 22500lm | 100~277VAC | ≥80 | SL | 110° | 6000K | IP66 | IK10 | >0.95 | 377x316x120 |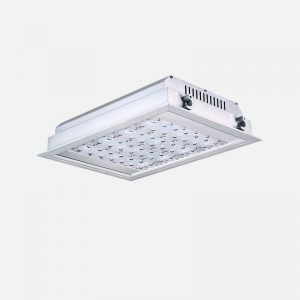 WL441027 200W 450x316
| Product Code | LED | Power | Lumen | Input | CRI | Finish | Beam_Angle | CCT | IP_Rating | IK_Rating | PF | Dimension |
| --- | --- | --- | --- | --- | --- | --- | --- | --- | --- | --- | --- | --- |
| WL441027.08.60.30 | SMD | 200W | 26000lm | 100~277VAC | ≥80 | SL | 60° | 3000K | IP66 | IK10 | >0.95 | 450x316x120 |
| WL441027.08.90.30 | SMD | 200W | 26000lm | 100~277VAC | ≥80 | SL | 90° | 3000K | IP66 | IK10 | >0.95 | 450x316x120 |
| WL441027.08.110.30 | SMD | 200W | 26000lm | 100~277VAC | ≥80 | SL | 110° | 3000K | IP66 | IK10 | >0.95 | 450x316x120 |
| WL441027.08.60.40 | SMD | 200W | 26000lm | 100~277VAC | ≥80 | SL | 60° | 4000K | IP66 | IK10 | >0.95 | 450x316x120 |
| WL441027.08.90.40 | SMD | 200W | 26000lm | 100~277VAC | ≥80 | SL | 90° | 4000K | IP66 | IK10 | >0.95 | 450x316x120 |
| WL441027.08.110.40 | SMD | 200W | 26000lm | 100~277VAC | ≥80 | SL | 110° | 4000K | IP66 | IK10 | >0.95 | 450x316x120 |
| WL441027.08.60.60 | SMD | 200W | 26000lm | 100~277VAC | ≥80 | SL | 60° | 6000K | IP66 | IK10 | >0.95 | 450x316x120 |
| WL441027.08.90.60 | SMD | 200W | 26000lm | 100~277VAC | ≥80 | SL | 90° | 6000K | IP66 | IK10 | >0.95 | 450x316x120 |
| WL441027.08.110.60 | SMD | 200W | 26000lm | 100~277VAC | ≥80 | SL | 110° | 6000K | IP66 | IK10 | >0.95 | 450x316x120 |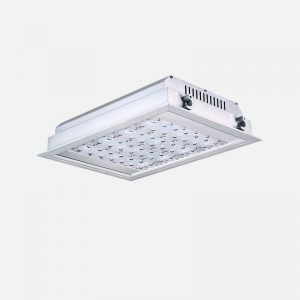 WL441028 240W 450x316
| Product Code | LED | Power | Lumen | Input | CRI | Finish | Beam_Angle | CCT | IP_Rating | IK_Rating | PF | Dimension |
| --- | --- | --- | --- | --- | --- | --- | --- | --- | --- | --- | --- | --- |
| WL441028.08.60.30 | SMD | 240W | 30000lm | 100~277VAC | ≥80 | SL | 60° | 3000K | IP66 | IK10 | >0.95 | 450x316x120 |
| WL441028.08.90.30 | SMD | 240W | 30000lm | 100~277VAC | ≥80 | SL | 90° | 3000K | IP66 | IK10 | >0.95 | 450x316x120 |
| WL441028.08.110.30 | SMD | 240W | 30000lm | 100~277VAC | ≥80 | SL | 110° | 3000K | IP66 | IK10 | >0.95 | 450x316x120 |
| WL441028.08.60.40 | SMD | 240W | 30000lm | 100~277VAC | ≥80 | SL | 60° | 4000K | IP66 | IK10 | >0.95 | 450x316x120 |
| WL441028.08.90.40 | SMD | 240W | 30000lm | 100~277VAC | ≥80 | SL | 90° | 4000K | IP66 | IK10 | >0.95 | 450x316x120 |
| WL441028.08.110.40 | SMD | 240W | 30000lm | 100~277VAC | ≥80 | SL | 110° | 4000K | IP66 | IK10 | >0.95 | 450x316x120 |
| WL441028.08.60.60 | SMD | 240W | 30000lm | 100~277VAC | ≥80 | SL | 60° | 6000K | IP66 | IK10 | >0.95 | 450x316x120 |
| WL441028.08.90.60 | SMD | 240W | 30000lm | 100~277VAC | ≥80 | SL | 90° | 6000K | IP66 | IK10 | >0.95 | 450x316x120 |
| WL441028.08.110.60 | SMD | 240W | 30000lm | 100~277VAC | ≥80 | SL | 110° | 6000K | IP66 | IK10 | >0.95 | 450x316x120 |