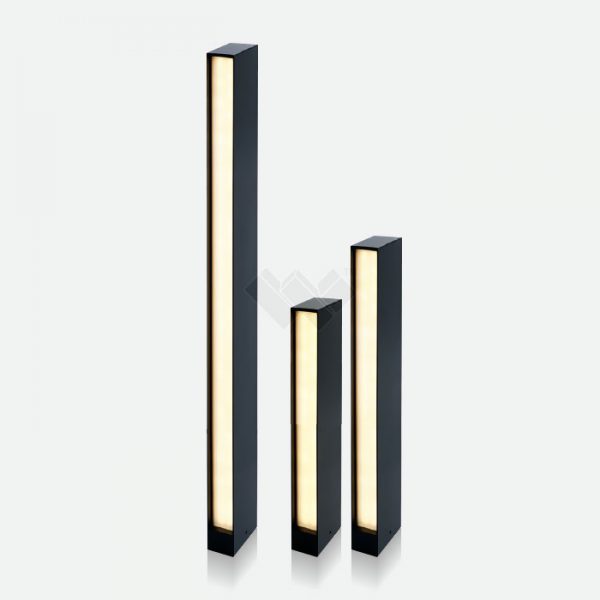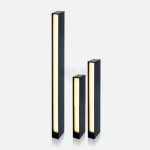 POLLEY
POLLEY linear pole bollard light adopt SMD led as a light source.
Made of robust design die cast aluminum cover, extruded aluminum pole.
Surface anti-ageing spray process
PMMA diffuser as optical system
Luminaires with light emission on one side or two sides.
Impressive at night with their vertical light surfaces and convincing during the day with their high-contrast design
It is giving the visually treat the illuminating in the public areas.
IP65 fixture is suitable in outdoor, public and landscape lighting application.
Description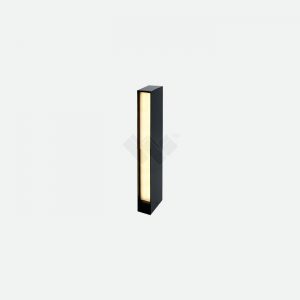 WL921023 15W H450
| Product Code | LED | Power | Lumen | Input | CRI | Finish | Beam_Angle | CCT | IP_Rating | IK_Rating | PF | Dimension |
| --- | --- | --- | --- | --- | --- | --- | --- | --- | --- | --- | --- | --- |
| WL921023.04.R2.30 | SMD | 15W | 820lm | 100~240VAC | >80 | Black | Radial 2 Side | 3000K | IP65 | IK08 | >0.9 | 100x50x450mm |
| WL921023.06.R2.30 | SMD | 15W | 820lm | 100~240VAC | >80 | Grey | Radial 2 Side | 3000K | IP65 | IK08 | >0.9 | 100x50x450mm |
| WL921023.04.R2.40 | SMD | 15W | 820lm | 100~240VAC | >80 | Black | Radial 2 Side | 4000K | IP65 | IK08 | >0.9 | 100x50x450mm |
| WL921023.06.R2.40 | SMD | 15W | 820lm | 100~240VAC | >80 | Grey | Radial 2 Side | 4000K | IP65 | IK08 | >0.9 | 100x50x450mm |
| WL921023.04.R2.60 | SMD | 15W | 820lm | 100~240VAC | >80 | Black | Radial 2 Side | 6000K | IP65 | IK08 | >0.9 | 100x50x450mm |
| WL921023.06.R2.60 | SMD | 15W | 820lm | 100~240VAC | >80 | Grey | Radial 2 Side | 6000K | IP65 | IK08 | >0.9 | 100x50x450mm |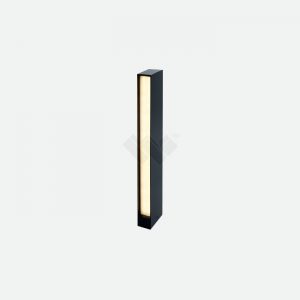 WL921024 24W H600
| Product Code | LED | Power | Lumen | Input | CRI | Finish | Beam_Angle | CCT | IP_Rating | IK_Rating | PF | Dimension |
| --- | --- | --- | --- | --- | --- | --- | --- | --- | --- | --- | --- | --- |
| WL921024.04.R2.30 | SMD | 24W | 1320lm | 100~240VAC | >80 | Black | Radial_2Side | 3000K | IP65 | IK08 | >0.9 | 100x50x600mm |
| WL921024.06.R2.30 | SMD | 24W | 1320lm | 100~240VAC | >80 | Grey | Radial_2Side | 3000K | IP65 | IK08 | >0.9 | 100x50x600mm |
| WL921024.04.R2.40 | SMD | 24W | 1320lm | 100~240VAC | >80 | Black | Radial_2Side | 4000K | IP65 | IK08 | >0.9 | 100x50x600mm |
| WL921024.06.R2.40 | SMD | 24W | 1320lm | 100~240VAC | >80 | Grey | Radial_2Side | 4000K | IP65 | IK08 | >0.9 | 100x50x600mm |
| WL921024.04.R2.60 | SMD | 24W | 1320lm | 100~240VAC | >80 | Black | Radial_2Side | 6000K | IP65 | IK08 | >0.9 | 100x50x600mm |
| WL921024.06.R2.60 | SMD | 24W | 1320lm | 100~240VAC | >80 | Grey | Radial_2Side | 6000K | IP65 | IK08 | >0.9 | 100x50x600mm |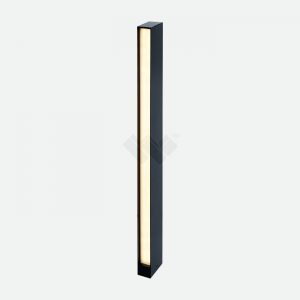 WL921027 20W H1000
| Product Code | LED | Power | Lumen | Input | CRI | Finish | Beam_Angle | CCT | IP_Rating | IK_Rating | PF | Dimension |
| --- | --- | --- | --- | --- | --- | --- | --- | --- | --- | --- | --- | --- |
| WL921027.04.R1.30 | SMD | 20W | 1400lm | 100~240VAC | >80 | Black | Radial_1Side | 3000K | IP65 | IK08 | >0.9 | 100x50x1000mm |
| WL921027.06.R1.30 | SMD | 20W | 1400lm | 100~240VAC | >80 | Grey | Radial_1Side | 3000K | IP65 | IK08 | >0.9 | 100x50x1000mm |
| WL921027.04.R1.40 | SMD | 20W | 1400lm | 100~240VAC | >80 | Black | Radial_1Side | 4000K | IP65 | IK08 | >0.9 | 100x50x1000mm |
| WL921027.06.R1.40 | SMD | 20W | 1400lm | 100~240VAC | >80 | Grey | Radial_1Side | 4000K | IP65 | IK08 | >0.9 | 100x50x1000mm |
| WL921027.04.R1.60 | SMD | 20W | 1400lm | 100~240VAC | >80 | Black | Radial_1Side | 6000K | IP65 | IK08 | >0.9 | 100x50x1000mm |
| WL921027.06.R1.60 | SMD | 20W | 1400lm | 100~240VAC | >80 | Grey | Radial_1Side | 6000K | IP65 | IK08 | >0.9 | 100x50x1000mm |