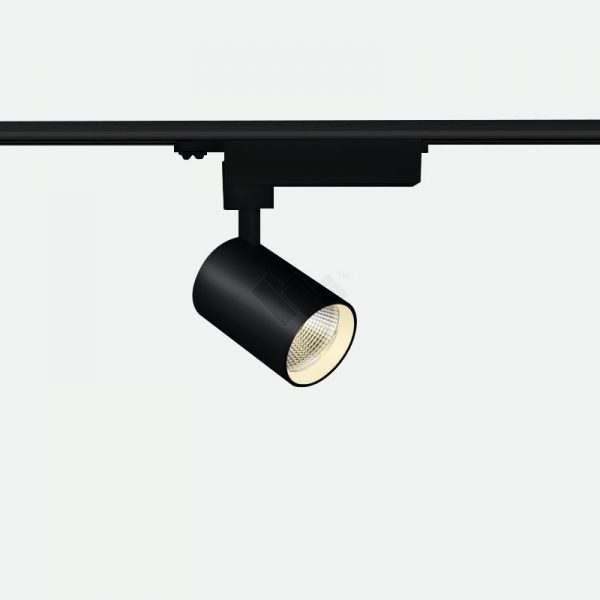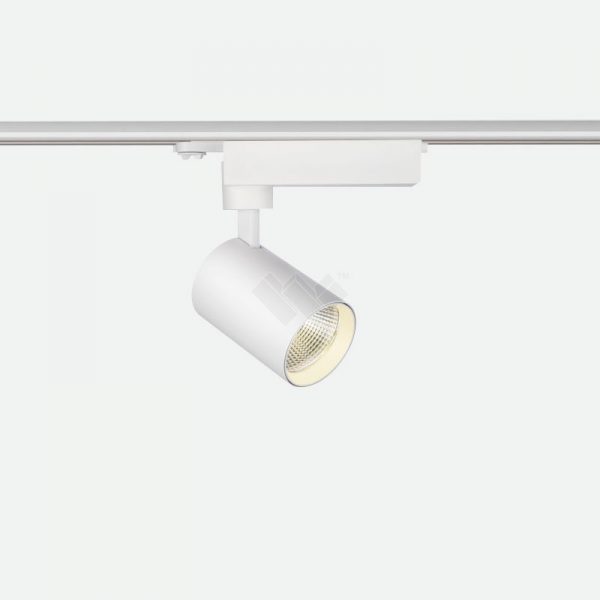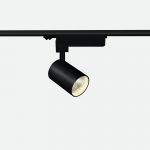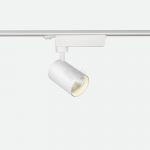 CLARNIA H
Clarnia Series adopts high Lumen CITIZEN led as a light source
Track light for euro standard 3 circuit tracks.
Available in 6 watts and 4 different size
Light head tilt 90° and rotate through 355°
Housing made of die cast aluminum highly pure powder coating painted.
Available in 3 different color for your convenience
High power and quality COB mounted
Reflector in vacuum aluminum plated PC that can be easily and manually be replaced without using any tool.
Driver is included and integrated in the adapter
Honeycomb, clear or frosted glass optional for the whole range.
Dimming with DALI and 0-10V
Description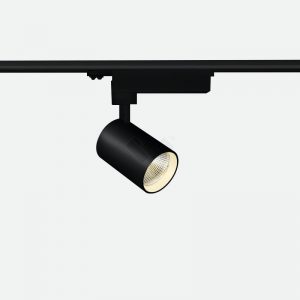 WL221015 60W Ø122
Product Code
LED
Power
Lumen
Input
CRI
Finish
Beam Angle
CCT
IP Rating
Tilt/Rotate
Dimension
Installation
Downloads
WL221015.02.12.30
COB
60W
5400lm
100-240VAC
≥90
WH
12°
3000K
IP20
90°/355°
Ø122x180mm
3 Circuit Track
Datasheet
IES File
Catalogue
WL221015.02.24.30
COB
60W
5400lm
100-240VAC
≥90
WH
24°
3000K
IP20
90°/355°
Ø122x180mm
3 Circuit Track
Datasheet
IES File
Catalogue
WL221015.02.36.30
COB
60W
5400lm
100-240VAC
≥90
WH
36°
3000K
IP20
90°/355°
Ø122x180mm
3 Circuit Track
Datasheet
IES File
Catalogue
WL221015.04.12.30
COB
60W
5400lm
100-240VAC
≥90
BK
12°
3000K
IP20
90°/355°
Ø122x180mm
3 Circuit Track
Datasheet
IES File
Catalogue
WL221015.04.24.30
COB
60W
5400lm
100-240VAC
≥90
BK
24°
3000K
IP20
90°/355°
Ø122x180mm
3 Circuit Track
Datasheet
IES File
Catalogue
WL221015.04.36.30
COB
60W
5400lm
100-240VAC
≥90
BK
36°
3000K
IP20
90°/355°
Ø122x180mm
3 Circuit Track
Datasheet
IES File
Catalogue
WL221015.02.12.40
COB
60W
5400lm
100-240VAC
≥90
WH
12°
4000K
IP20
90°/355°
Ø122x180mm
3 Circuit Track
Datasheet
IES File
Catalogue
WL221015.02.24.40
COB
60W
5400lm
100-240VAC
≥90
WH
24°
4000K
IP20
90°/355°
Ø122x180mm
3 Circuit Track
Datasheet
IES File
Catalogue
WL221015.02.36.40
COB
60W
5400lm
100-240VAC
≥90
WH
36°
4000K
IP20
90°/355°
Ø122x180mm
3 Circuit Track
Datasheet
IES File
Catalogue
WL221015.04.12.40
COB
60W
5400lm
100-240VAC
≥90
BK
12°
4000K
IP20
90°/355°
Ø122x180mm
3 Circuit Track
Datasheet
IES File
Catalogue
WL221015.04.24.40
COB
60W
5400lm
100-240VAC
≥90
BK
24°
4000K
IP20
90°/355°
Ø122x180mm
3 Circuit Track
Datasheet
IES File
Catalogue
WL221015.04.36.40
COB
60W
5400lm
100-240VAC
≥90
BK
36°
4000K
IP20
90°/355°
Ø122x180mm
3 Circuit Track
Datasheet
IES File
Catalogue
WL221015.02.12.50
COB
60W
5400lm
100-240VAC
≥90
WH
12°
5000K
IP20
90°/355°
Ø122x180mm
3 Circuit Track
Datasheet
IES File
Catalogue
WL221015.02.24.50
COB
60W
5400lm
100-240VAC
≥90
WH
24°
5000K
IP20
90°/355°
Ø122x180mm
3 Circuit Track
Datasheet
IES File
Catalogue
WL221015.02.36.50
COB
60W
5400lm
100-240VAC
≥90
WH
36°
5000K
IP20
90°/355°
Ø122x180mm
3 Circuit Track
Datasheet
IES File
Catalogue
WL221015.04.12.50
COB
60W
5400lm
100-240VAC
≥90
BK
12°
5000K
IP20
90°/355°
Ø122x180mm
3 Circuit Track
Datasheet
IES File
Catalogue
WL221015.04.24.50
COB
60W
5400lm
100-240VAC
≥90
BK
24°
5000K
IP20
90°/355°
Ø122x180mm
3 Circuit Track
Datasheet
IES File
Catalogue
WL221015.04.36.50
COB
60W
5400lm
100-240VAC
≥90
BK
36°
5000K
IP20
90°/355°
Ø122x180mm
3 Circuit Track
Datasheet
IES File
Catalogue